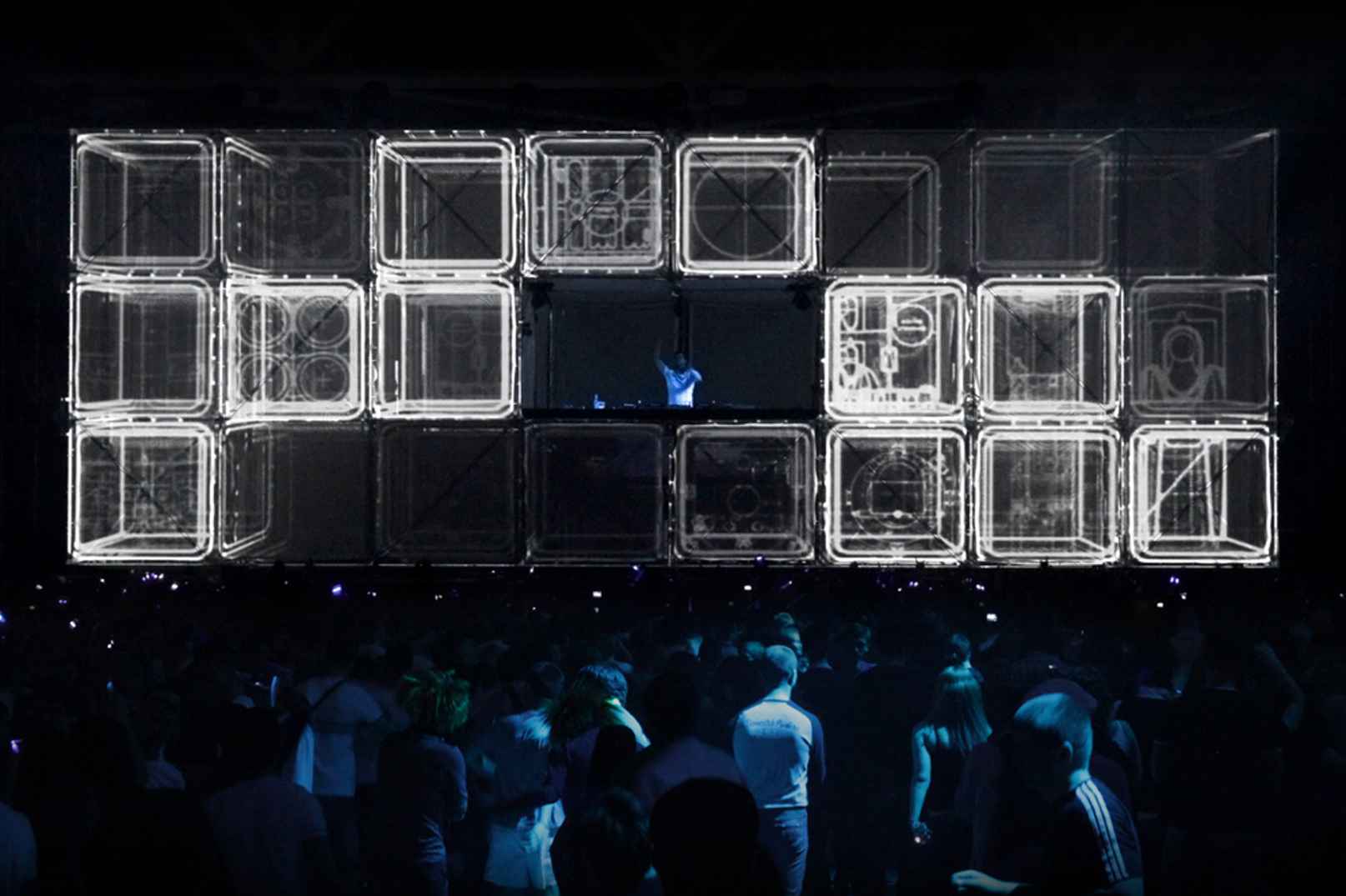 NEICO collaborated with 1024 architecture and Godskitchen to not only operate the Boombox visuals during it's extensive world tour of arenas and festivals, but also as content producers to refresh and upgrade the amazing visual phenomenon.
The 16m x 6m, 3 dimensional Boombox stage designed by Parisian collective 1024 architecture, was covered in custom gauze fabic and projected onto by 4 x 20k projectors.
The show was run from 2 Macbook Pros, running custom software that NEICO helped to develop. The Boomboxer software was controlled via various midi controllers and a Ps3 joypad, which was also able to trigger lighting effects. Boomboxer was actually a precursor to the world renowned Madmapper software.